World Community Grid
UX and web design for World Community Grid
In a nutshell
Revamping the web presence and user experience for World Community Grid, one of the world's largest volunteer computing networks.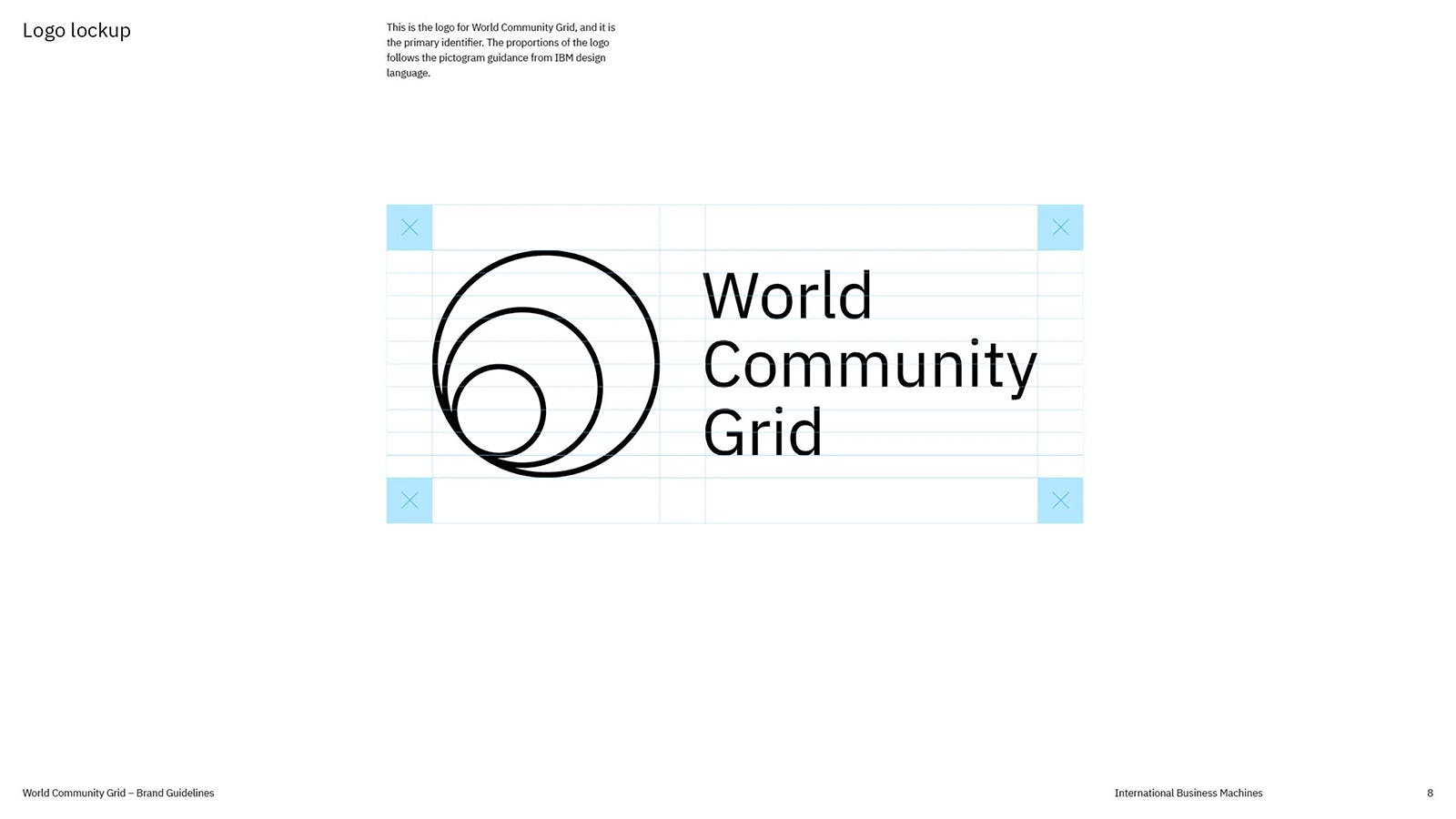 Challenge
World Community Grid (WCG) is one of the world's largest volunteer computing networks. It is a grid computing project which connects users' devices and donates any spare computing power to create a virtual supercomputer.
This processing power is made available to scientists and researchers across the globe to work on complex problems. In its time, WCG managed to build a solid community but was in need of a redesign to increase user engagement and retention.
The All Purpose team needed to assess and improve WCG's user experience and redesign the website and product. Essentially, we were brought on to reimagine one of IBM's most successful and long-serving corporate social responsibility initiatives. The goal? Attract new users while embracing IBM's sleek branding.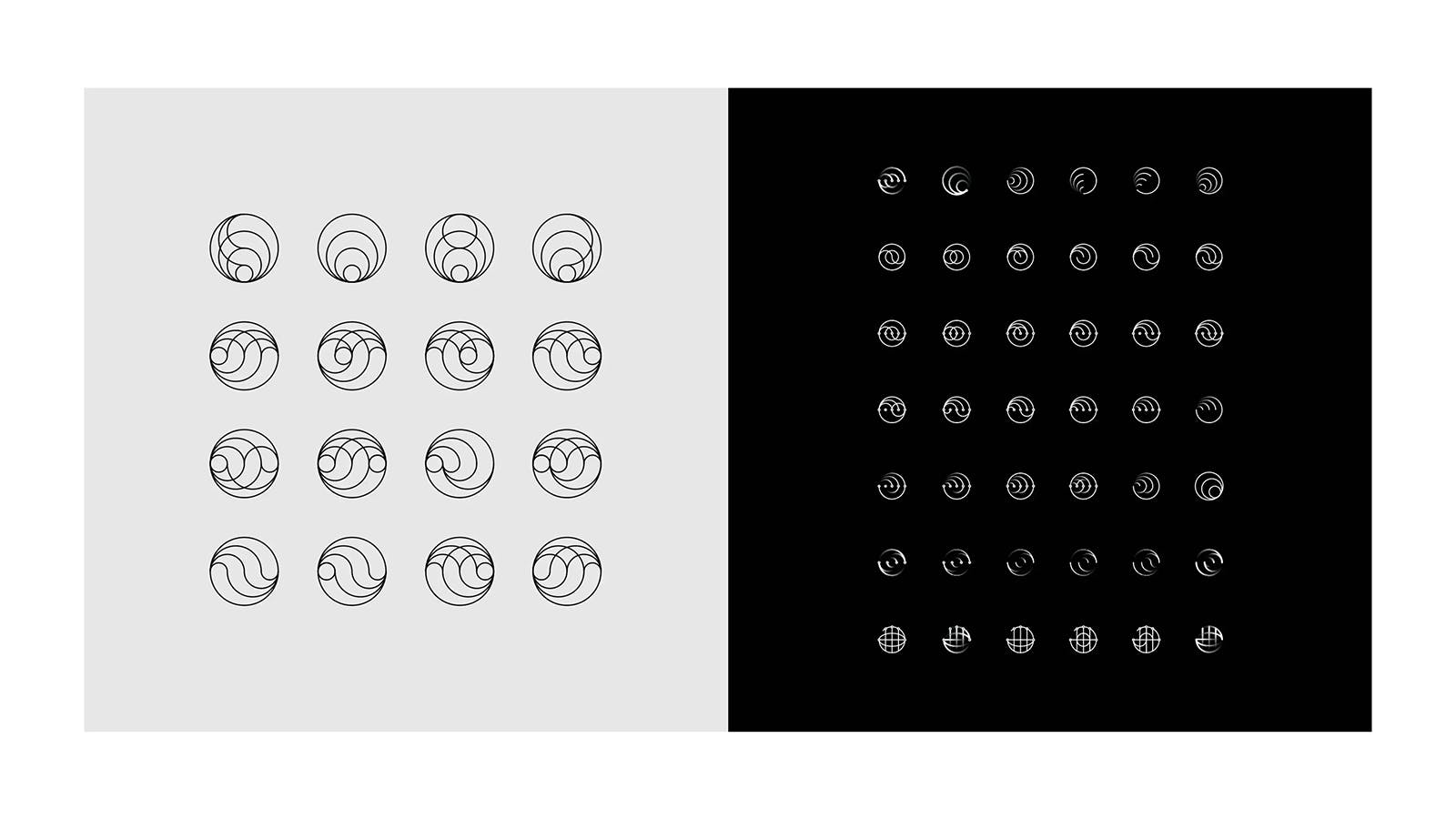 Branding Exploration
We explored ways to communicate World Community Grid's brand promise of "amplification." Once the visual language was defined, the All Purpose team combed through user interviews and audited the existing experience.

The team revamped the discovery phase, marketing materials, complex interactions, and data visualization for a smoother, more intuitive user experience.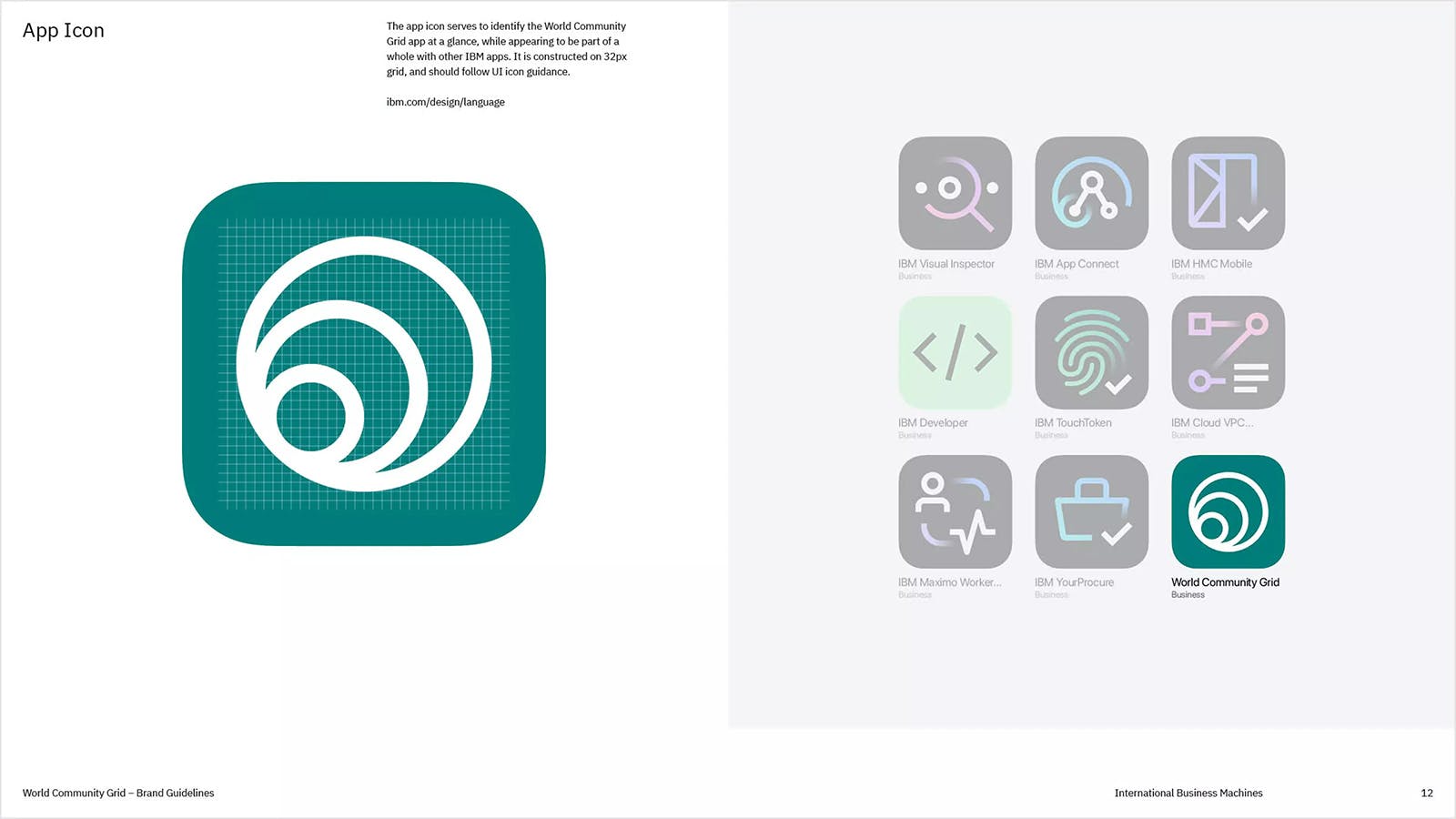 Outcome
Before
World Community Grid was an extremely powerful tool but the experience was not intuitive for users, partly due to the dated UI elements. This made pages, like the dashboard, confusing to use.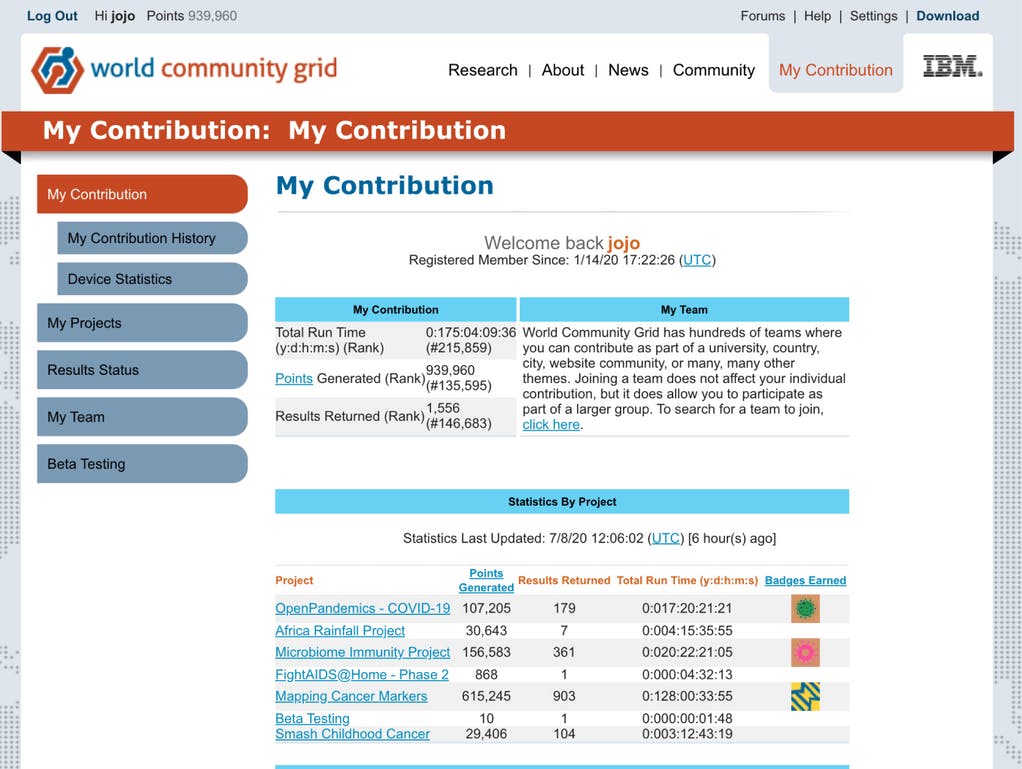 After
The new site boasted clean designs that aligned with the IBM Carbon design system. From beginning to end, the journey was clean and simple.