Traffik Analysis Hub
Supporting the stop of human trafficking
Our role
1. User experience design
2. Visual design
In a nutshell
Helping Traffik Analysis Hub put their best foot forward in their mission to end human trafficking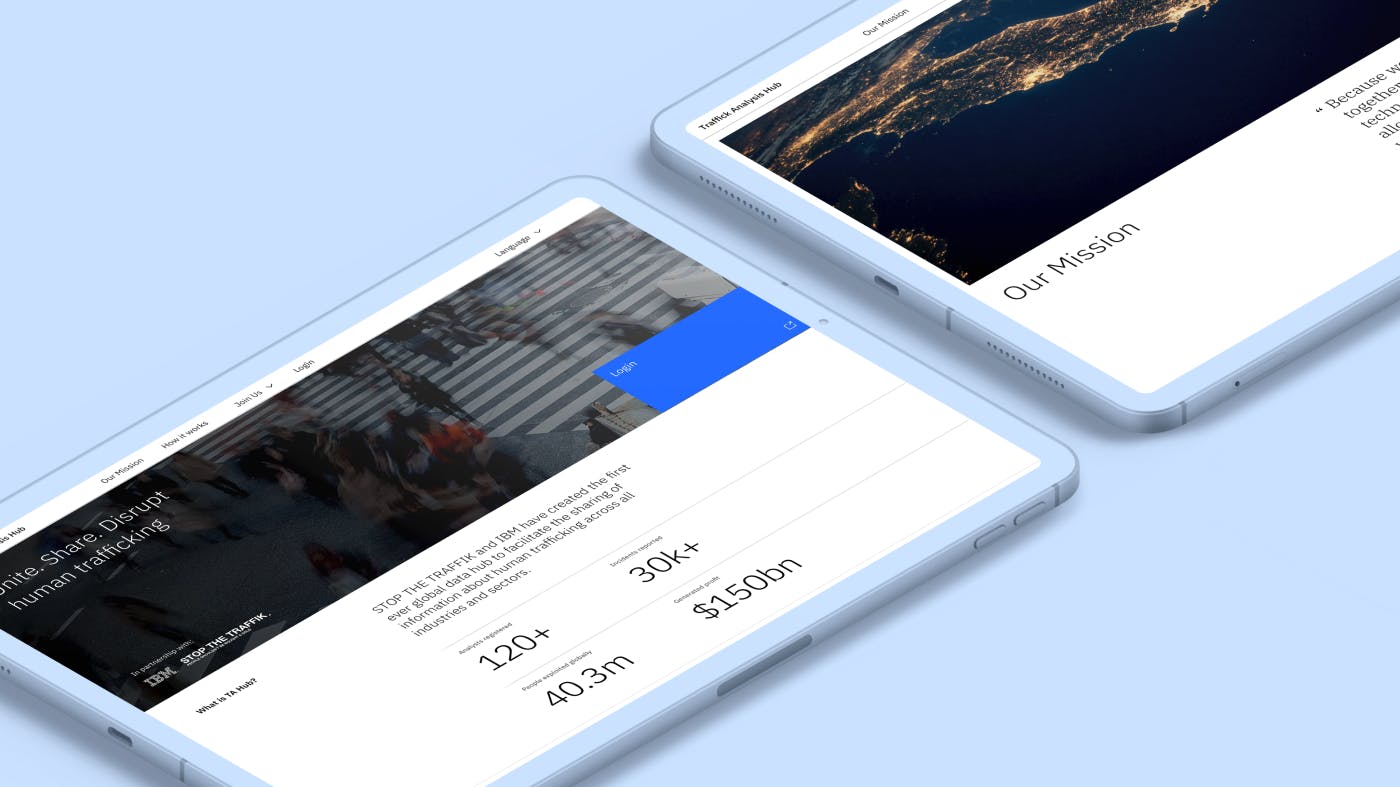 Challenge
The Traffik Analysis Hub (TA Hub) is a revolutionary partnership across industries and sectors including financial institutions, NGOs, law enforcement and government agencies. All unified by the common goal of sharing data to stop human trafficking. In 2020, Traffik Analysis Hub approached us to help update their brand expression and website. This redesign came just as the COVID-19 pandemic was unfolding globally. With the world changing so rapidly, we felt it was imperative to help Traffik Analysis Hub improve how they communicate their mission to the world.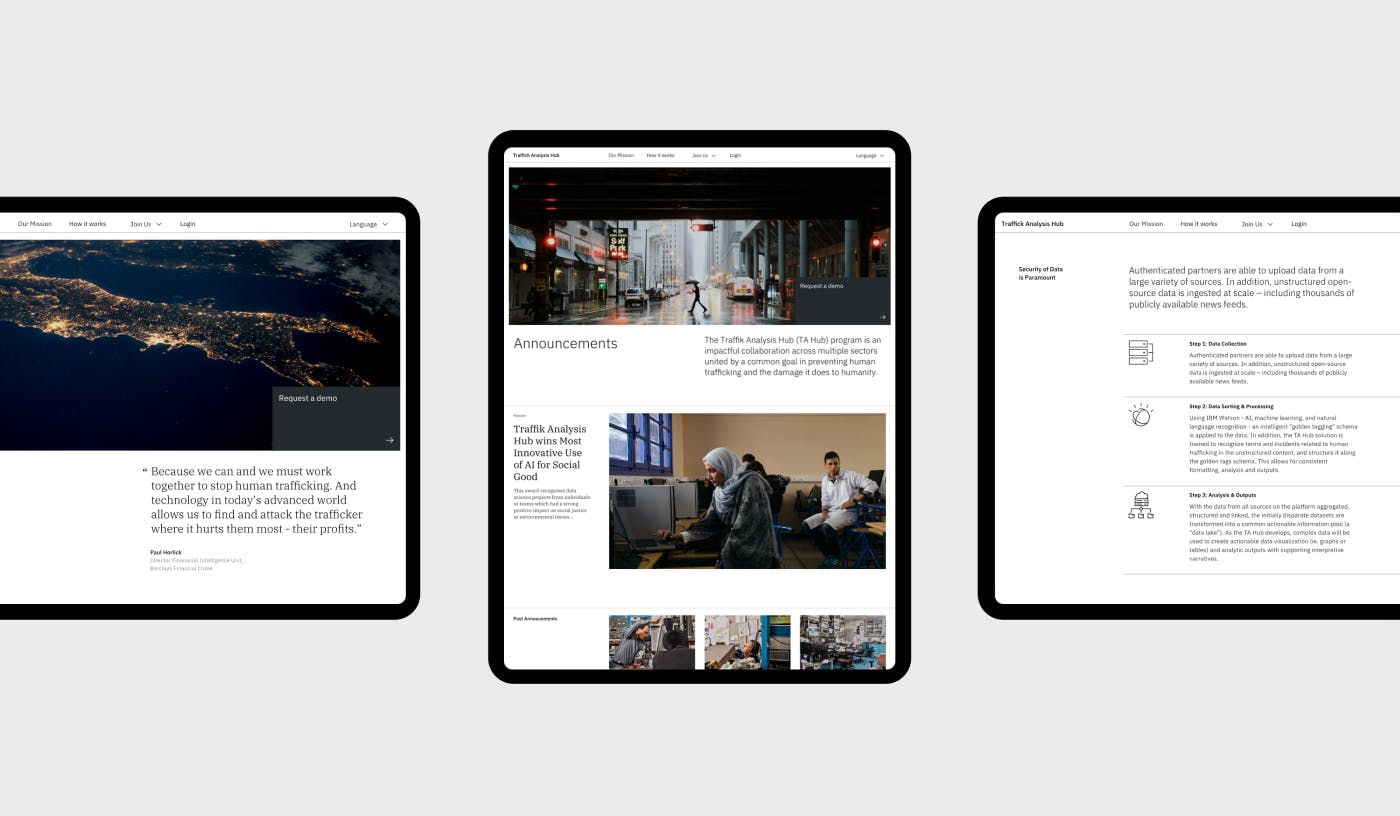 New Brand Expression
The previous iteration of the branding had a more playful and whimsical tone, we opted to take a more serious and neutral approach in order to allow the content to speak for itself. As a partner of IBM, the TA Hub's new brand expression is an extension of their Corporate Social Responsibility design language — which focuses on typographic clarity, white space, and vivid imagery. Applying the new brand helped transition Traffik Analysis Hub to a more sophisticated, credible, and serious visual treatment to match the subject matter.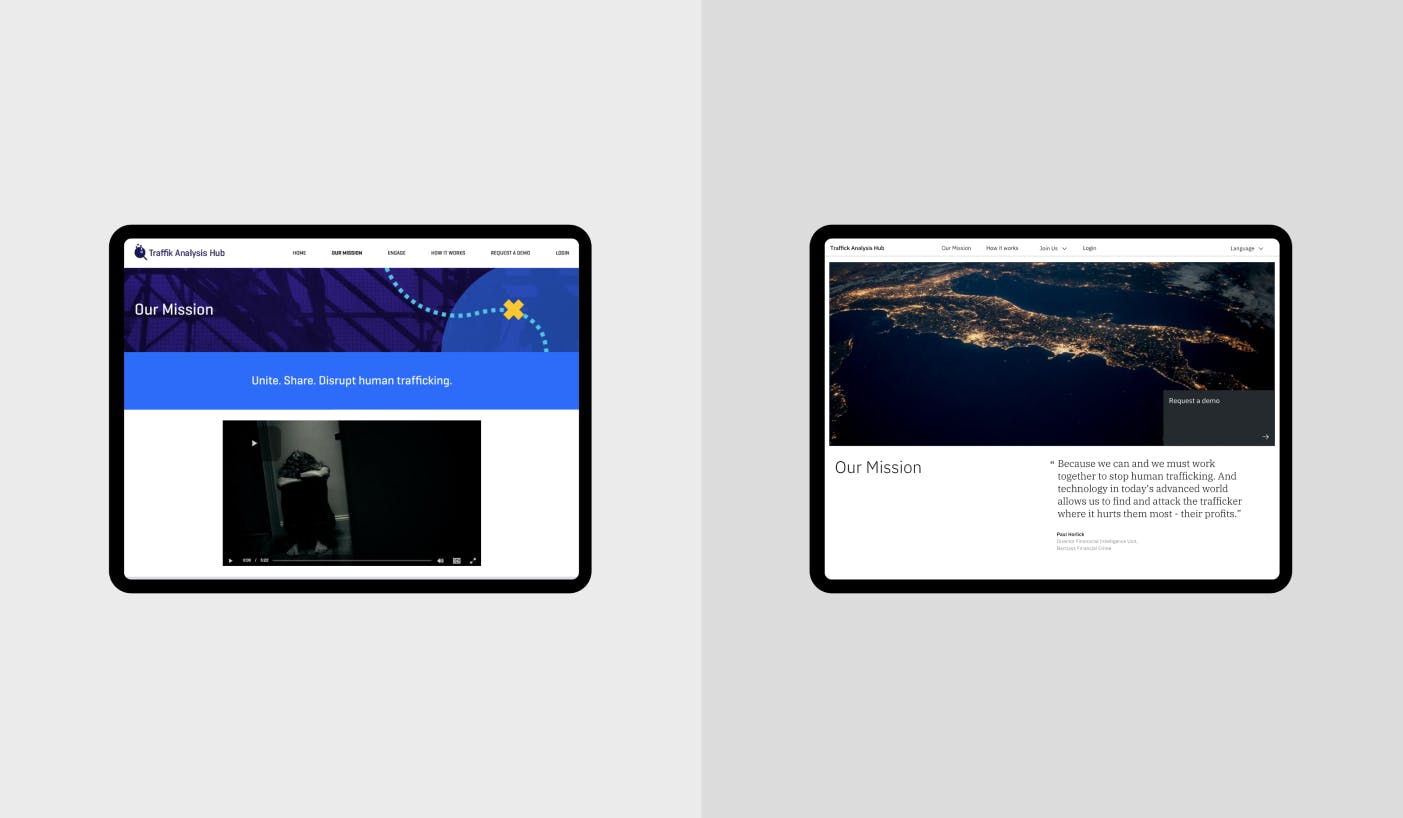 Clarifying the Mission
The objective of the site is to promote the Traffik Analysis Hub Tool's capabilities, entice potential participants to join, and act as a launching pad for participants and analysts who were already using the tool. With these goals in mind, we placed more of an emphasis on how people could join the platform, and further highlighted the important work the Traffik Analysis Hub was accomplishing across the world in stopping human trafficking.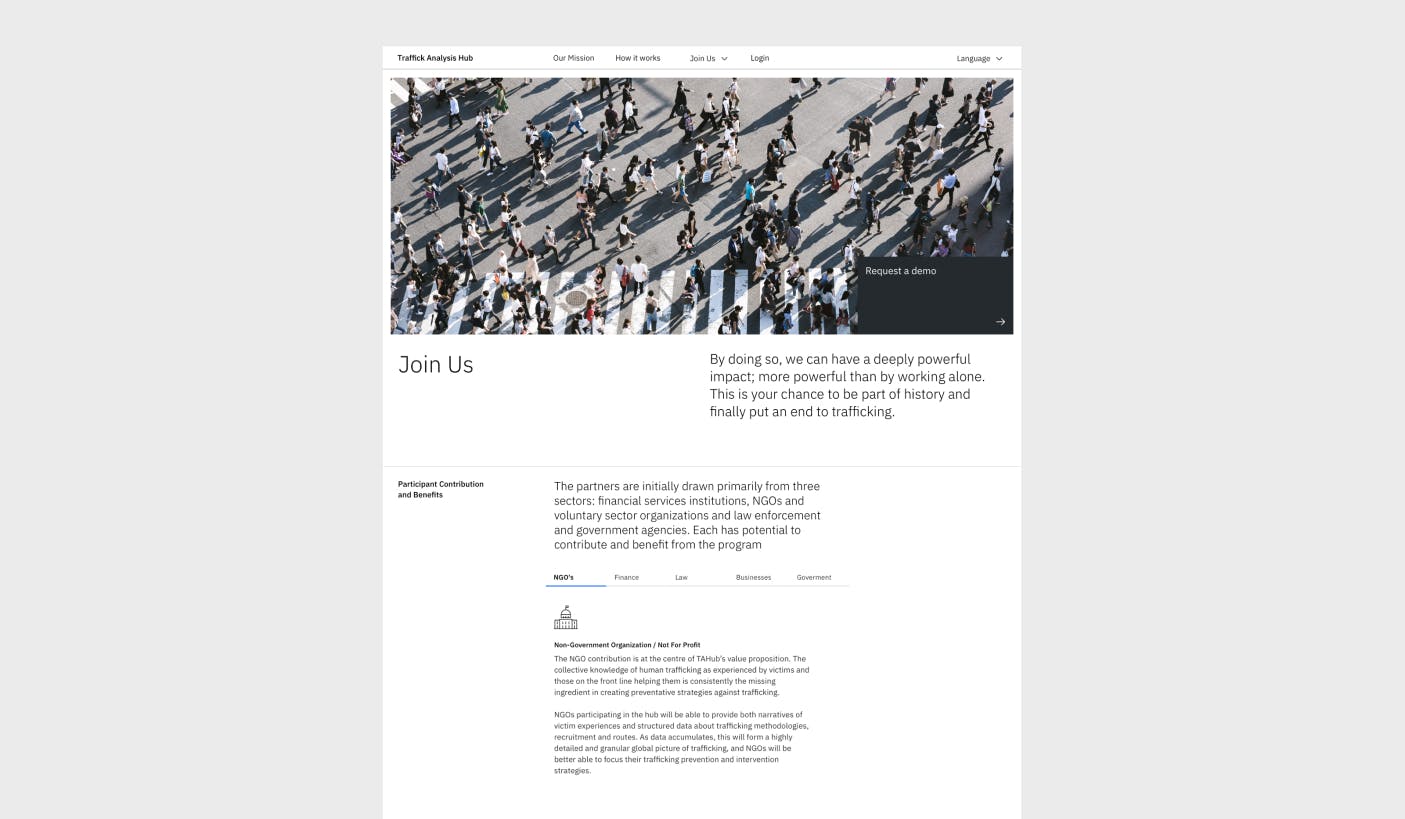 Aligning with CSR Brand
As a partner of IBM, Traffik Analysis Hub borrowed heavily from the IBM CSR component library, which extends the IBM Carbon design language. These components are seen throughout the site, and strive to align to Carbon's philosophies and standards.